Krakow
cultural capital of Poland

. Krakow photos

Best time to visit Krakow is in summer, from June to September. The city is full of history, traditions, stories, legends, restaurants, cafes, pubs, clubs, and more, so I'm absolutely sure you won't be bored there is lots of things to see and explore.
Simply Krakow
Krakow - Click on small image to enlarge. Photographs of Krakow, people, streets, buidings and anything and everything to do with Krakow.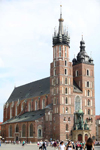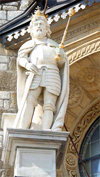 Krakow - Photography
Photography
Disclosure: We are a professional review site that receives compensation from the companies whose products we review. We test each product thoroughly and give high marks to only the very best. We are independently owned and the opinions expressed here are our own.
Web Hosting. Looking for a place to put your website or just looking to host your email? Well check out the full range of services the hosting offers, the hosts abouve are one of the best.